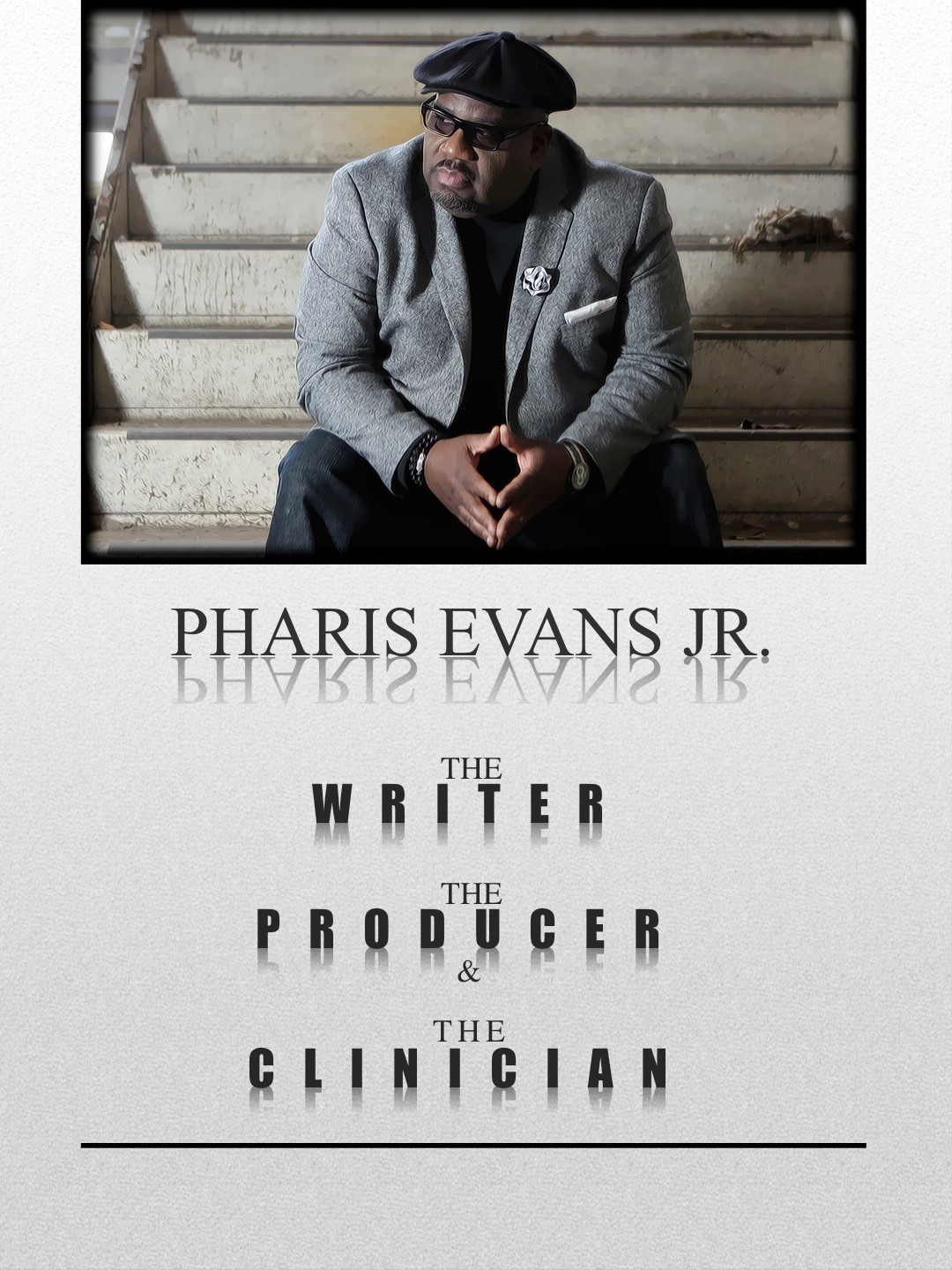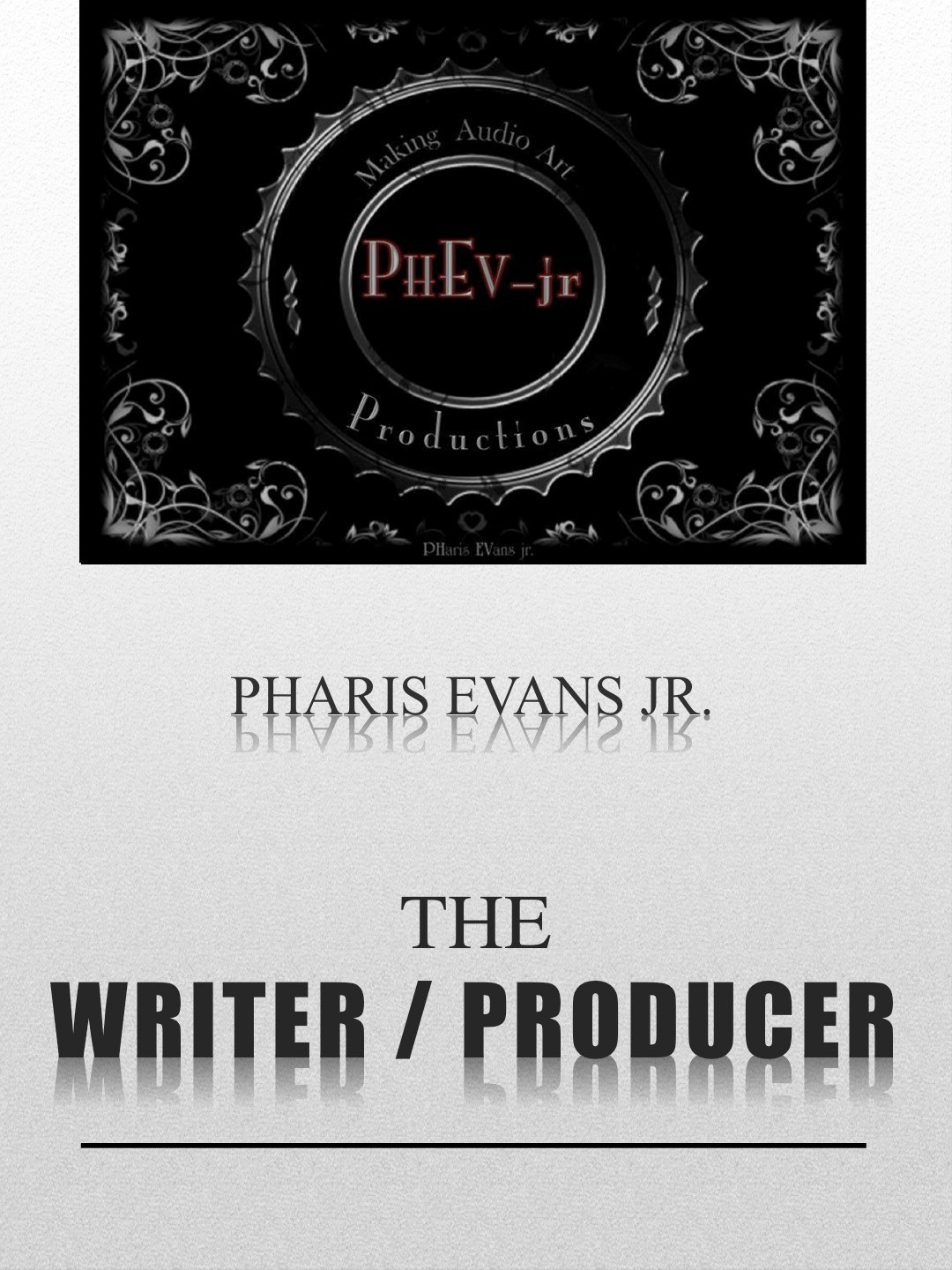 Pharis Jr,'s Publishing / PhEv-jr Productions
is the musical brand of writer/producer, Pharis Evans Jr.

Pharis' production has, and can enhance the resume, bio and discography of artists in whom he writes for, and produces.
PhEv-jr's Production results are impressive, and have set musical standards for others to appreciate, and reach for. It can further define one's existence as an artist, or label.
Pharis has done writing and production for many major artists, and has worked with independent artists in helping propel them to major artist status.
Some Of Pharis' Writing or Production Affiliations Includes:
Stevie Wonder ~ Yolanda Adams ~ Kelly Price ~ Dave Hollister ~ Shirley Caesar ~ The Williams Brothers ~ John P. Kee ~ Dr. Bobby Jones ~ DJ Rogers ~ The Canton Spirituals ~ Bishop Paul S. Morton ~ Marvin Winans ~ Rev. Clay Evans ~ Percy Bady ~ Vickie Winans ~ Albertina Walker ~ Jessy Dixon ~ The Drifters ~ Samuel R/ Blakes ~ Ashford Sanders ~ Lonny Hunter ~ ...to name a few, and the list goes on.....
Other Pharis Evans Jr. Musical Credits Include:
• Writer and Producer of 3 Grammy Award Nominated Projects
• Writer and Producer of 8 Stellar Award Nominated Projects
• Chicago Gospel Music Award Winner
• 2000 Chicago Music Awards for Saints With a Vision
• Winner of Best Gospel Album "Calling All Saints"
• 2000 (1st. round) Stellar Award nominated album ~
• Best Choir "Saints With a Vision & Best Song "I Wanna Say Thank You"
• Billboard 2000 ~
• Top Gospel Albums / Ranked Top 40 Gospel Music Chart for 27 weeks, peaking at #18
• 1997 Stellar Award ~ Co-Producer of the Year for the Project "Still Standing" by The Williams Brothers
• 1996 Grammys ~ Doug Williams, nominated for "New Artist" for the Project "Heart Songs" on which Pharis served as
writer and co-producer
• 1994 (3-time) Stellar Award nominated album "In This Place" by TheWilliams Brothers, on which Pharis served as
writer and co-producer
• 1995 CBS solicited "I've Been Runnin'" (written by Pharis) to be included in a scene for their half hour TV drama "Picket Fences"
Pharis Evans Jr. is a Writer/Producer, Music Clinician, Recording Artist, Motivational Speaker, Author & Minister -
,....which affords him various Brand titles, and makes him a man of multifarious interests. But in all that he is & does, PEJ is ready, willing & able to service the world.One man, with many brands of purpose…….dressed for duty & equipped to execute.
PEJ As A Writer / Producer
PEJ As A Music Clinician

Pharis Evans Jr. Has Worked With Some Of The Industries Most Known Artist – Thus He's Had Up Close & Have Learned More Than Much Along His Journey Throughout The Music Industry & Music Business….But Most Importantly have Learned Proper Etiquette & Artist Development.
Pharis' Mission Offers Help For Today, And Hope For Tomorrow. Striving To Reach The "Total Man" With A Unique Blend And A Unique Balance By Regarding, Respecting And Having Total Understanding Of Melody, Music, & Message.

The Future Mission Of P.E.J. Communications Is To Create….
A Learning Environment For Youth That Provides The Highest Order Of Education In All Major Aspects Of Music, To Establish A Foundation For Life-long Growth In Music. P.E.J. Himself Wants To Offer Participants The Knowledgeable Means To Develop Both Creative And Critical Skills, Thus Enabling Them To Synthesize Their Subjective Experiences With History, Theory And Culture. Using A Variety Of PEJ-like Approaches, Helping Participants To Mature In Their GOD Given Skills And Invoking A Greater Understanding With Problem Solving Skills, Learning Craftsmanship And Teamwork Through Sustained Effort. Above All, PEJ Hopes To Prepare Youth To Become Thinking, Articulate, Respectful Of Genre, And Conscientious Citizens Of Musicianship.
Pharis Evans Jr.' Objectives As A Clinician Are To…
Define And Refine The Individual Talents By Providing A Broad Range Of Major Programs And To Prepare Them For Careers In Music That Reflect The Diversity Of Expression And Opportunities To Express Their Form Of Musical Art.To Enable Musicians And Singers To Employ Their Musical Education In A Global Society By Providing A Coherent Liberal Arts Curriculum That Informs Their Thinking About Music Principals.To Retain Our Leadership Position In Music Education And To Ensure That A P.E.J. Communications' Program Of Studies (Syllabus) Remains Relevant By Pledging To Value Musical Learning And The Freedom To Create Audio Art..
As A Music Workshop Clinician, Pharis' Goal Is To Come, Teach & Leave You With The Knowhow To Carry On What Been Taught – Thus Pharis Will Teach, Explain & Impact Each With A Method In Knowing How Advance In Areas That Are Lacking.
After A Workshop Or Seminar With Pharis Evans Jr…..
Your Music Will Be Designed To Represent
Your Musical Characteristics Will Be Greatly Respected
Your Music Will Be More Appealing To Your Targeted Audience